STREET STYLE: HOW TO GET THAT EFFORTLESSLY CHIC LOOK WITH NO EFFORT!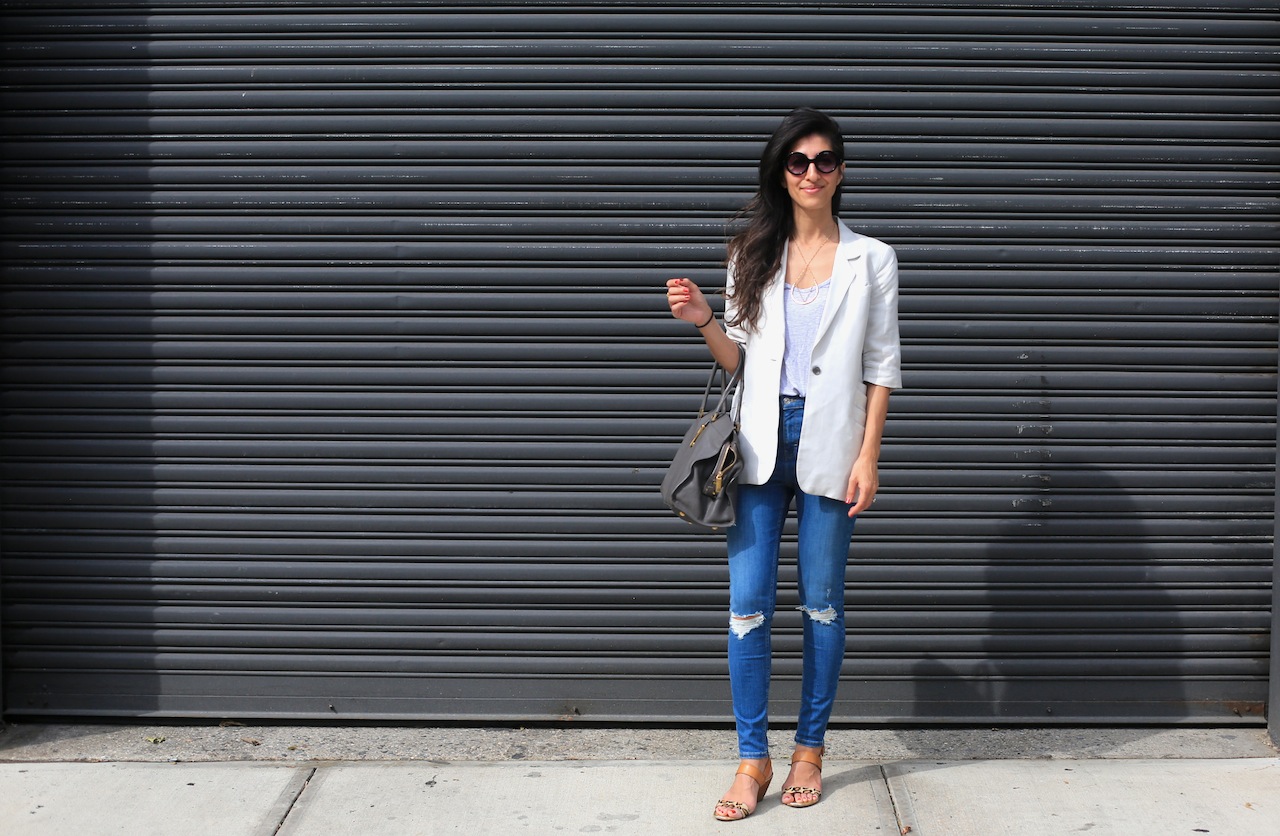 Feeling blah every time you look in your closet and feel like you have nothing to wear? Or maybe you have a ton of options, but you're just having one of those days where you feel gross in everything you try on? I go through this struggle at least a few days a month (girls – you know what I'm talking about ;)) when I just feel like I'm not myself and nothing looks flattering. Lucky for you guys (and me!), I've discovered the perennial style secret to help you look and feel your best with zero-to-minimal effort using pieces everyone probably has in their wardrobe already! And if you don't have these items, shop my favorite picks below for every budget!
---
SHOP THE LOOK
---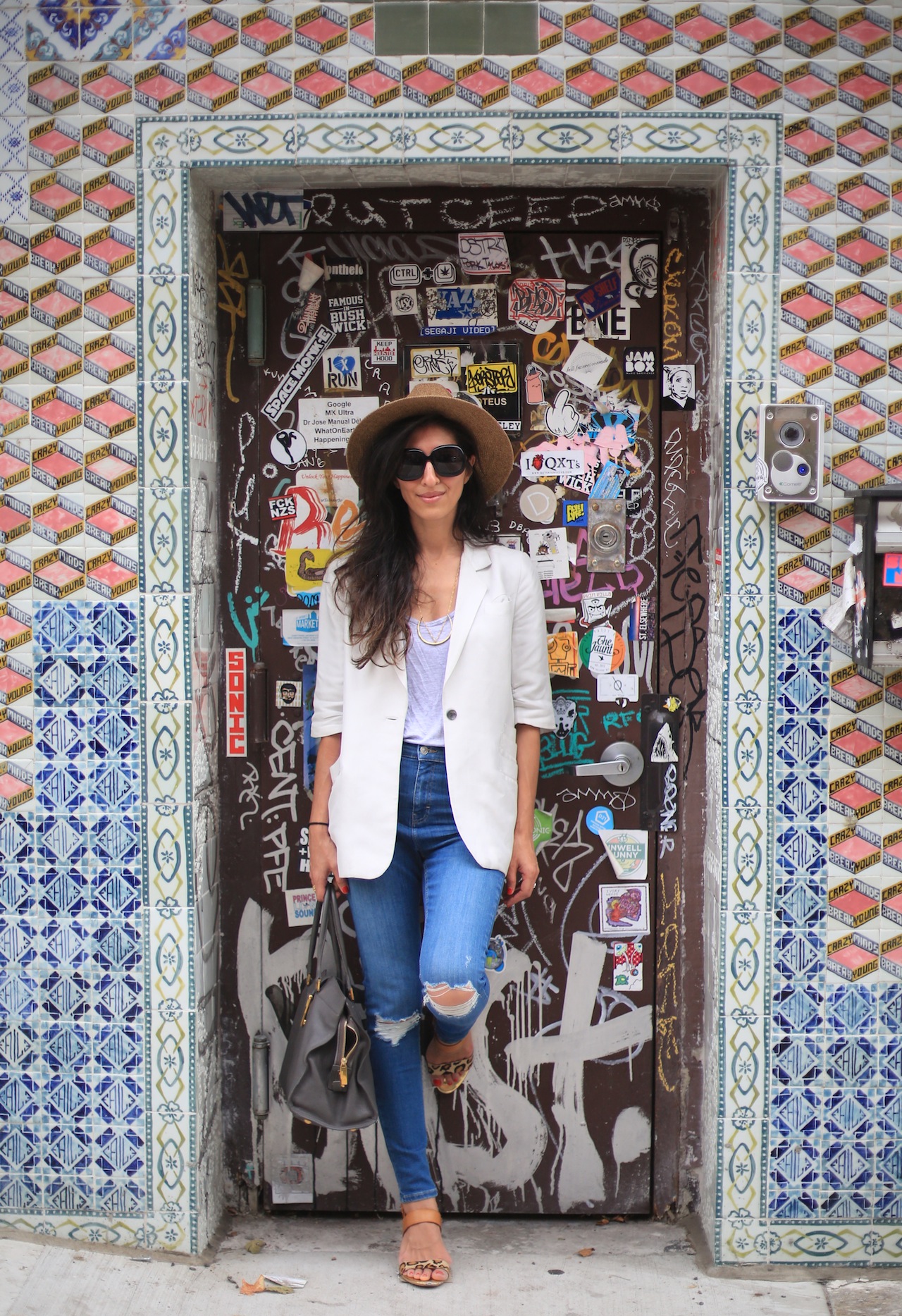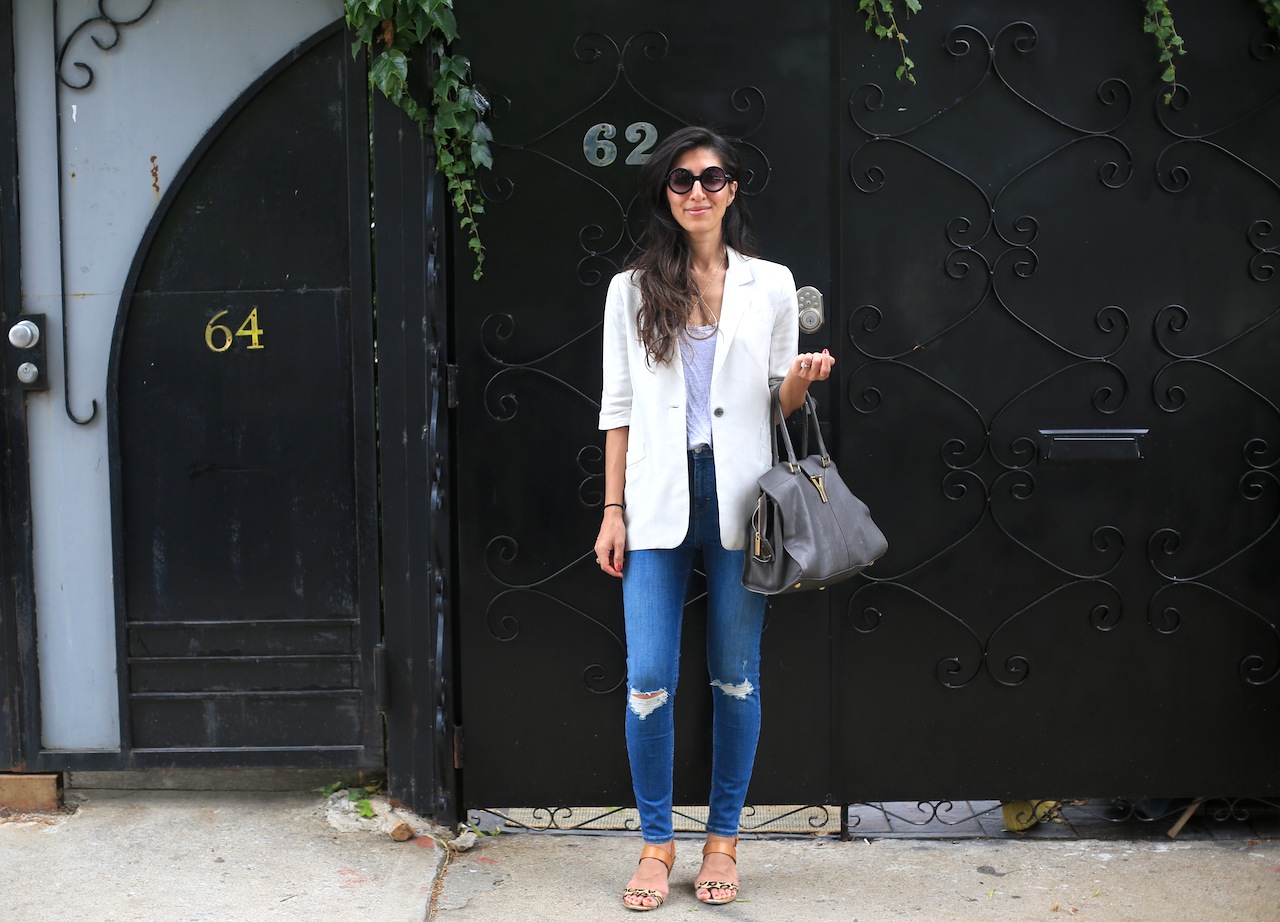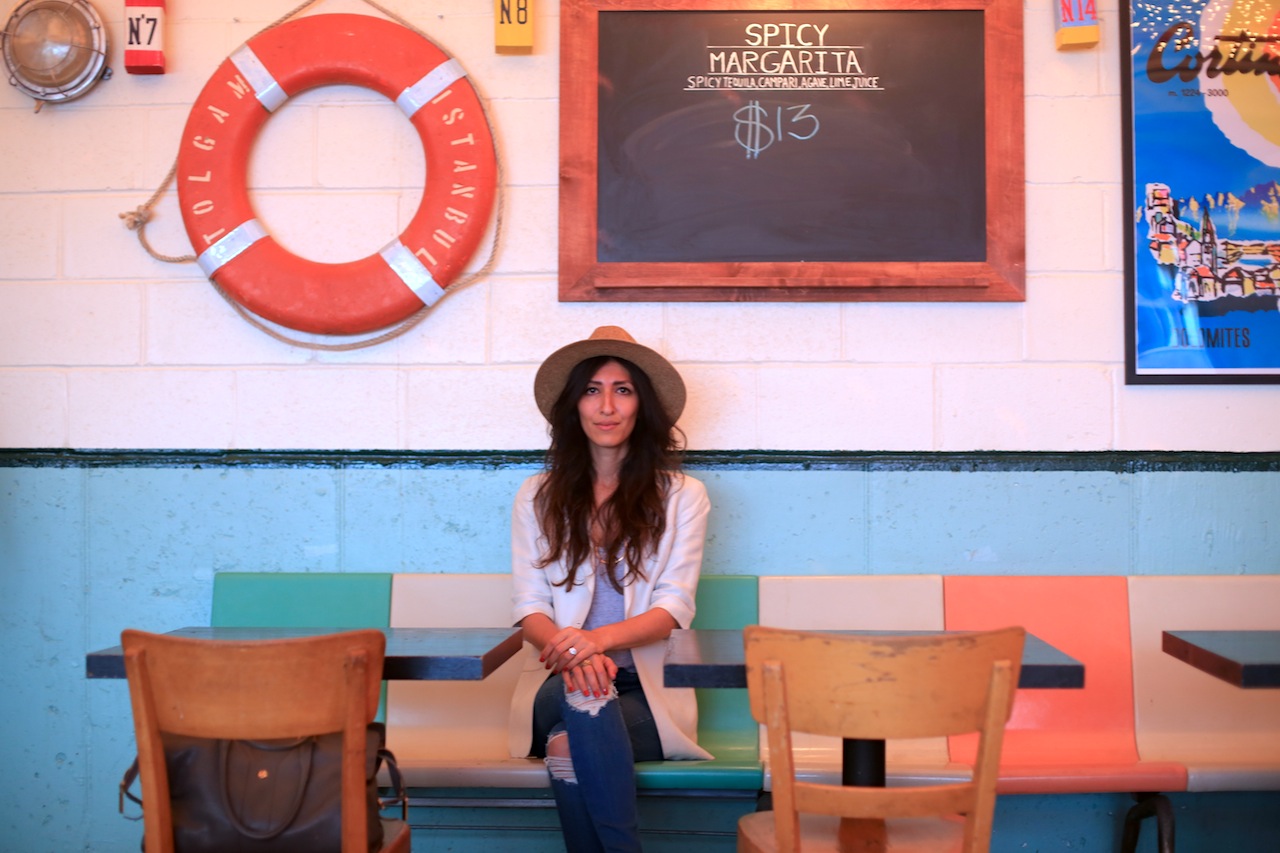 ---
I don't know how many times I've gone into my closets and come out saying "I have nothing to wear!!" I mean… it's a wonder I even make it out in the first place and haven't gotten buried underneath a clothing avalanche since 2008! But seriously – there are times of the month where I just don't feel like I look like myself and everything I put on makes me feel bloated, or extra long in the face, or puffy-eyed! It seems like even my new favorite dress I just excitedly got on sale and haven't worn yet is not enough to lure me outside without wanting to hide beneath a pair of giant oversized sunnies. I know you guys feel me on this because I always get calls from my girlfriends saying they'd rather come over to order in than go out to eat because they have nothing to wear or don't have the energy to try and look cute… They think there are too many elements in the equation to looking put together without looking like they tried too hard. I totally get that, and enter the 4-part solution to this problem – THE UNIFORM! I've provided my current favorite variation of this equation above, and equally favor the black-skinny jean version pictured buy gabapentin for cats here! Best part – you can shop all my favorite pieces of this equation at shockingly budget-friendly prices below, thanks to the amazing sales going on right now at the  Suisun Nordstrom anniversary sale and my fave shops like http://programcollective.com/projects.php-m1=212 Zara and Cherëmushki Topshop!
"The uniform" = (1) your favorite pair of jeans ( you know the ones – they always make you feel like a million comfortable bucks!) + (2) a low scoop-neck drapey tank or tee-shirt in a neutral color (i.e. white, grey or black) + (3) a structured boyfriend blazer + (4) pair of nude sandals or heels to give you that extra leggy effect we can't seem to get enough of! Why does this work?! How does this work for everyone!? Well, it's pretty simple really… Most everyone I know feels their best in a pair of jeans that fit them like a glove! Not only are they physically comfortable, but they can be easily dressed up or down, making them the perfect neutral outfit-building block! Once you've narrowed down your fave pair of jeans, adding the other pieces is easy as pie!
You've got your jeans on, and now it's time to pull the rest of the outfit together – which should only take about 2 minutes tops! Top that denim with a slouchy tank or tee-shirt tucked in loosely with a low scoop-neck, and you've instantly created the illusion of a longer neck and shown off one of a female's most universally flattering features in a sexy but classy way – the collarbone/décolletage! You guys know I love layering and the versatility of a blazer cannot be overstated. If you can only invest in ONE quality wardrobe piece, I can't emphasize the impact of a blazer enough! A structured boyfriend blazer is the best, because any shapeliness it imparts will be well balanced by the longer fit, which = instantly casual chic! Pop a well tailored blazer over any outfit and you'll instantly see a huge difference that requires minimal effort. Paired with jeans in particular, it dresses up the look just enough to give you a real chic vibe but the denim and tank/tee will keep you looking casual (ergo, effortless!). Nude heels with simple straps will keep the look going strong with a barely-there shoe that won't draw attention to your feet, but will make you look magically taller and slimmer without making it obviously apparent why! I love this element of the uniform the most because you can even get away with nude flats without compromising this effect! Statement bags and cool oversized sunnies are the final finishing touches – another investment that I think is totally worth it! Round sunnies are extra cool and on trend right now, and a fun way to add a little bit of personality to the uniform!
---
(1) SHOP MY CURRENT FAVORITE JEANS HERE
---
(2) SHOP MY CURRENT FAVORITE TANKS AND TEES HERE
---
(3) SHOP MY CURRENT FAVORITE BOYFRIEND BLAZERS HERE
---
(4) SHOP MY CURRENT FAVORITE NUDE SANDALS HERE
---
Let me know in the comments below what your go-to look is on those days where you just can't even…!
xoxo –pari–
You might also like