RAMADAN STYLE EDIT: MODEST IS HOTTEST, BUT SUMMER STYLE DOESN'T HAVE TO BE!
Ramadan Mubarak to those who celebrate the Islamic holy month of fasting, and to those who don't – here's my quick primer on what the month means and why I choose to fast, followed by my carefully curated selection of outfits that – while maintaining modesty – look hot but keep you cool through these warm days of summer fasting! Keep reading for more info and style tips on how to put together a perfectly cool look fit for balmy sun-soaked days!
---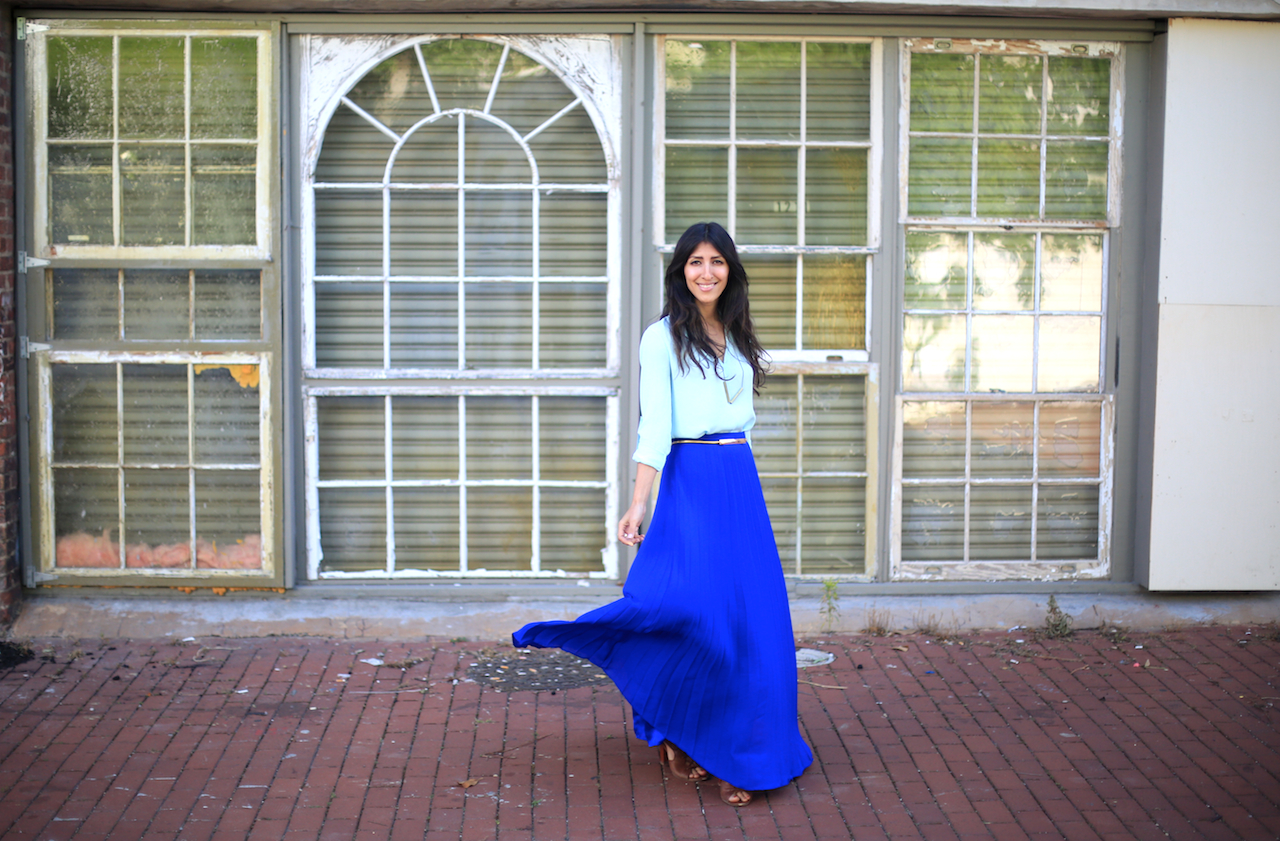 Colorblocking with bright maxi skirts and pastel tops will not only have you looking cool, it'll keep you cool – flowy maxis are very breezy and lighter hues on top will reflect more sunlight and absorb less heat!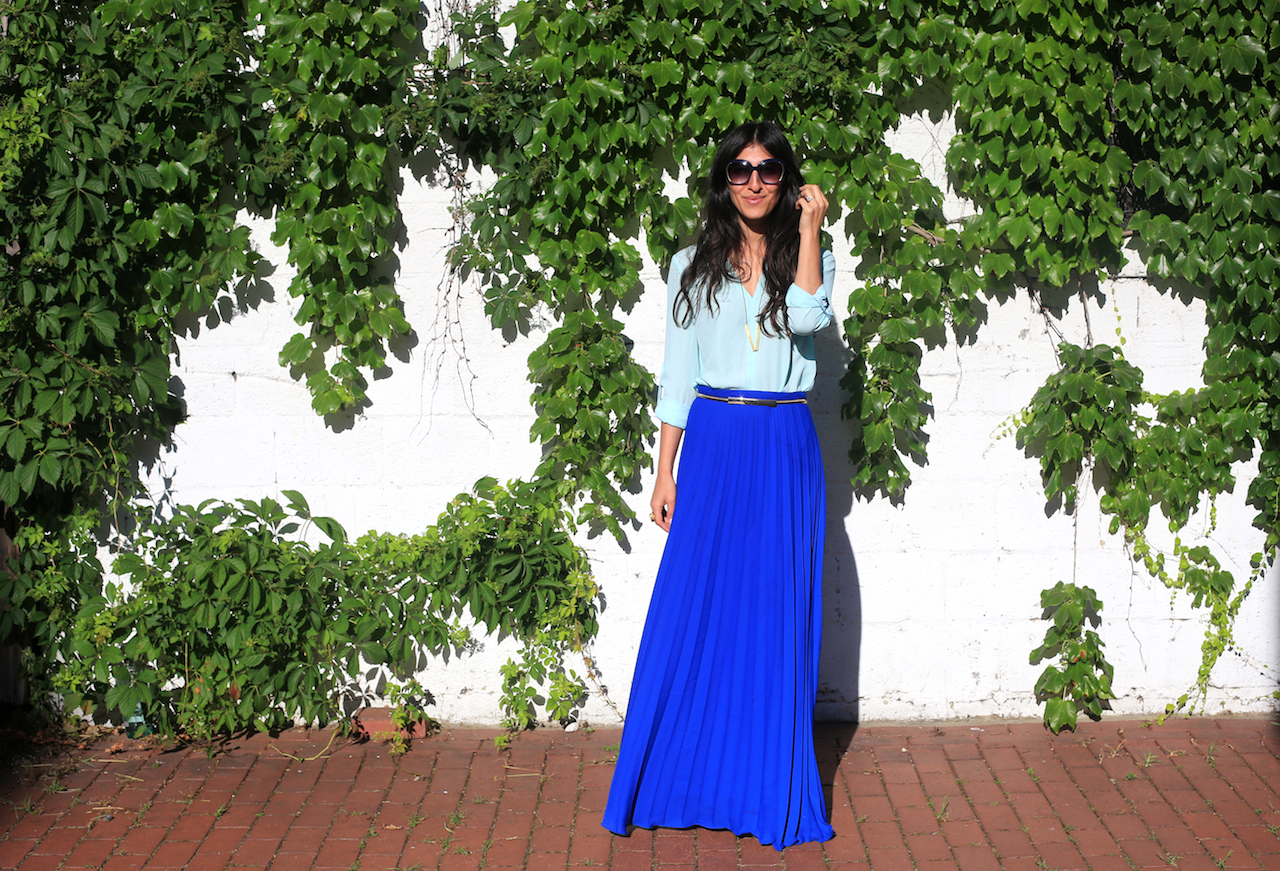 Pleated maxis in cool blue colorblocked shades will keep you feeling breezy even under the summer sun!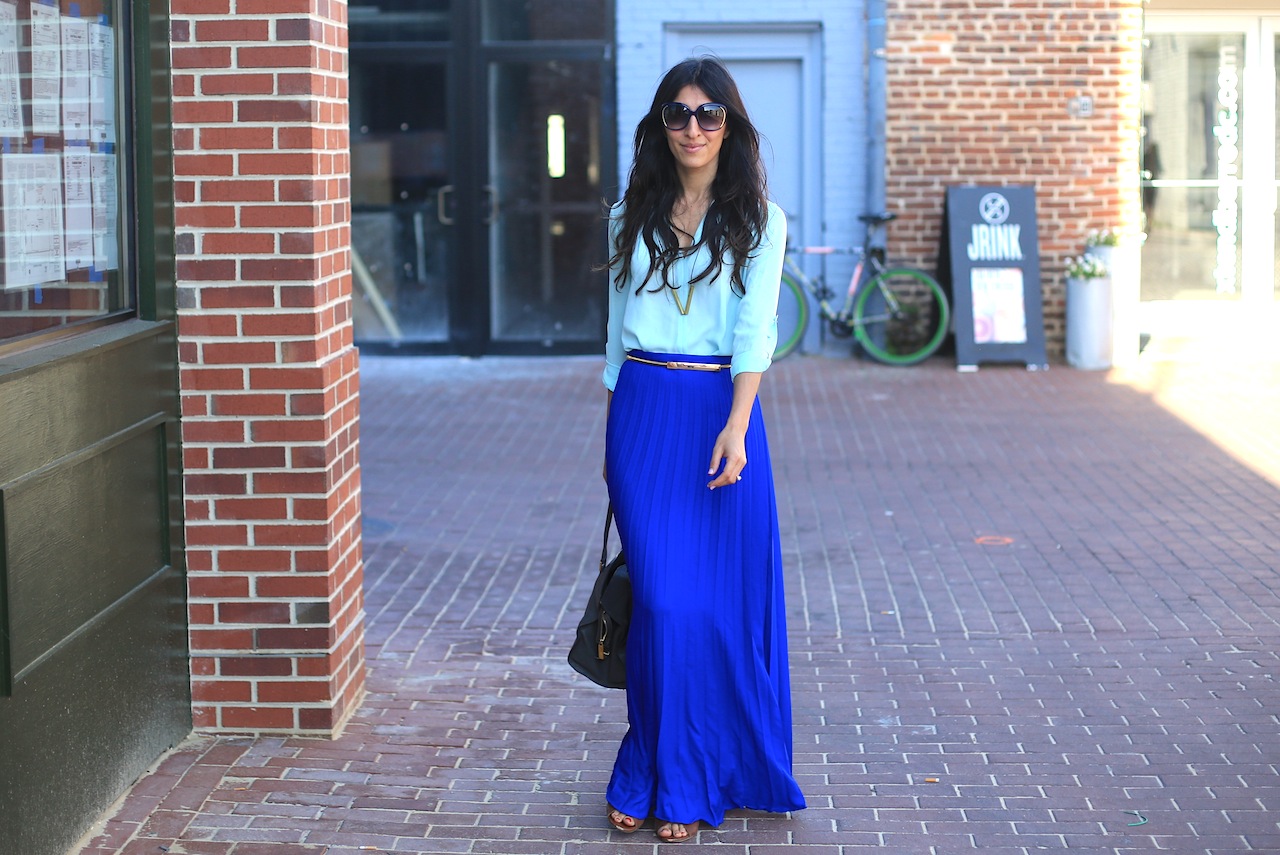 Big bags and chunky sandals will tone down the "fancy schmancy" look of this outfit if you're just out to grab coffee or a bite to eat… dress it up with some gold heels and an embellished clutch!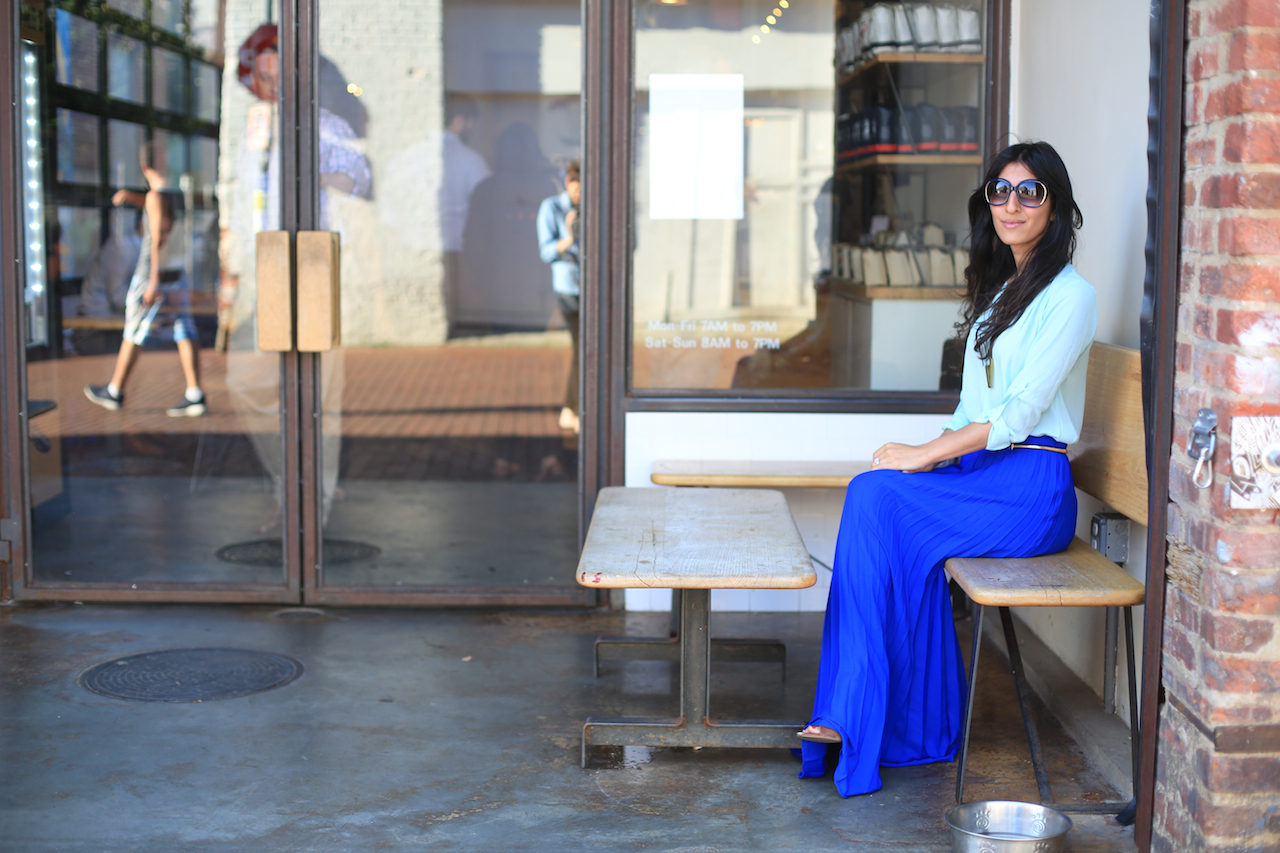 Voluminous skirts in a chiffon or semi-sheer fabric will let you move around more easily and stay comfortable, whether indoors or out!
---
SHOP THE LOOK
---
---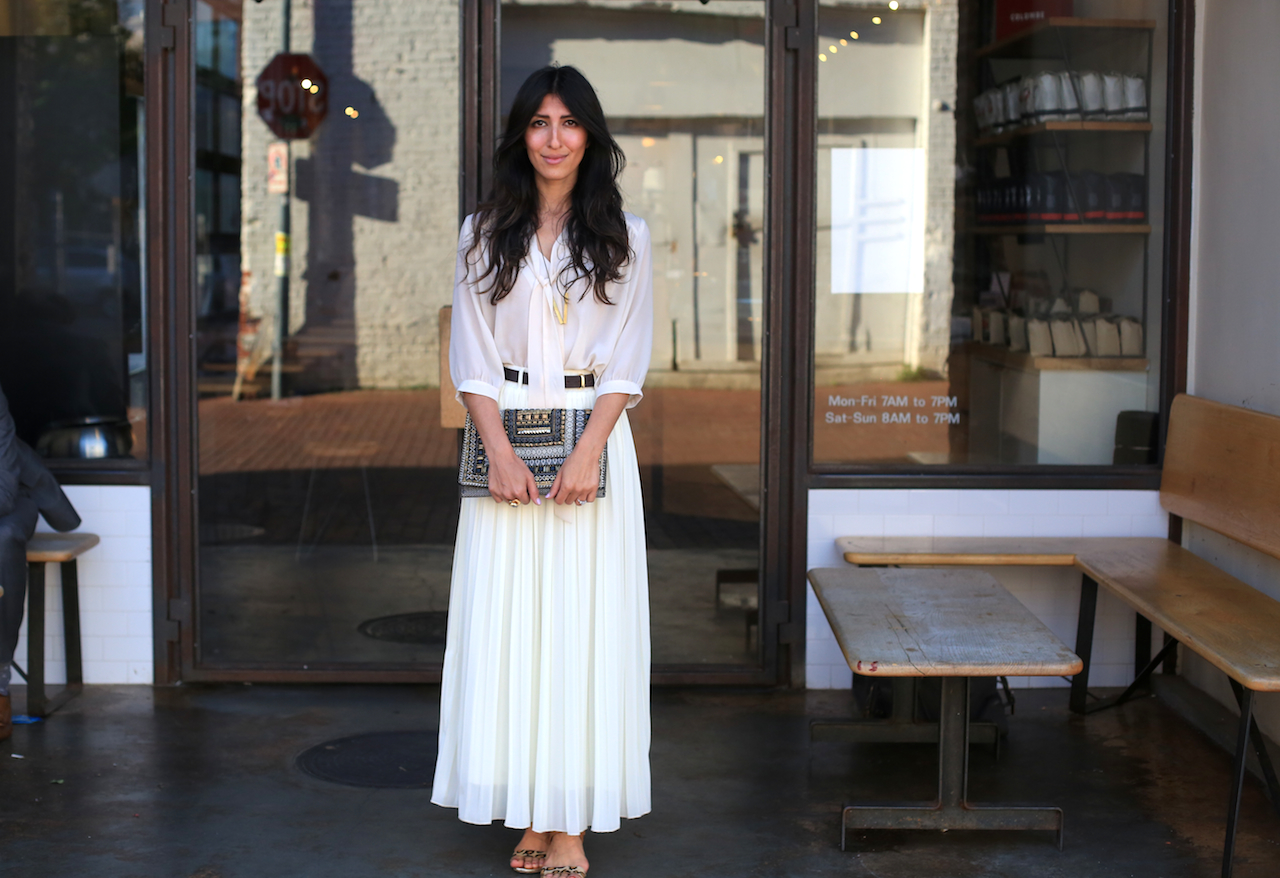 My other favorite maxi look is color-coordinating head-to-toe, with this white pleated, belted chiffon and silk ankle-length maxi skirt and ivory tie-neck blouse with 3/4 sleeves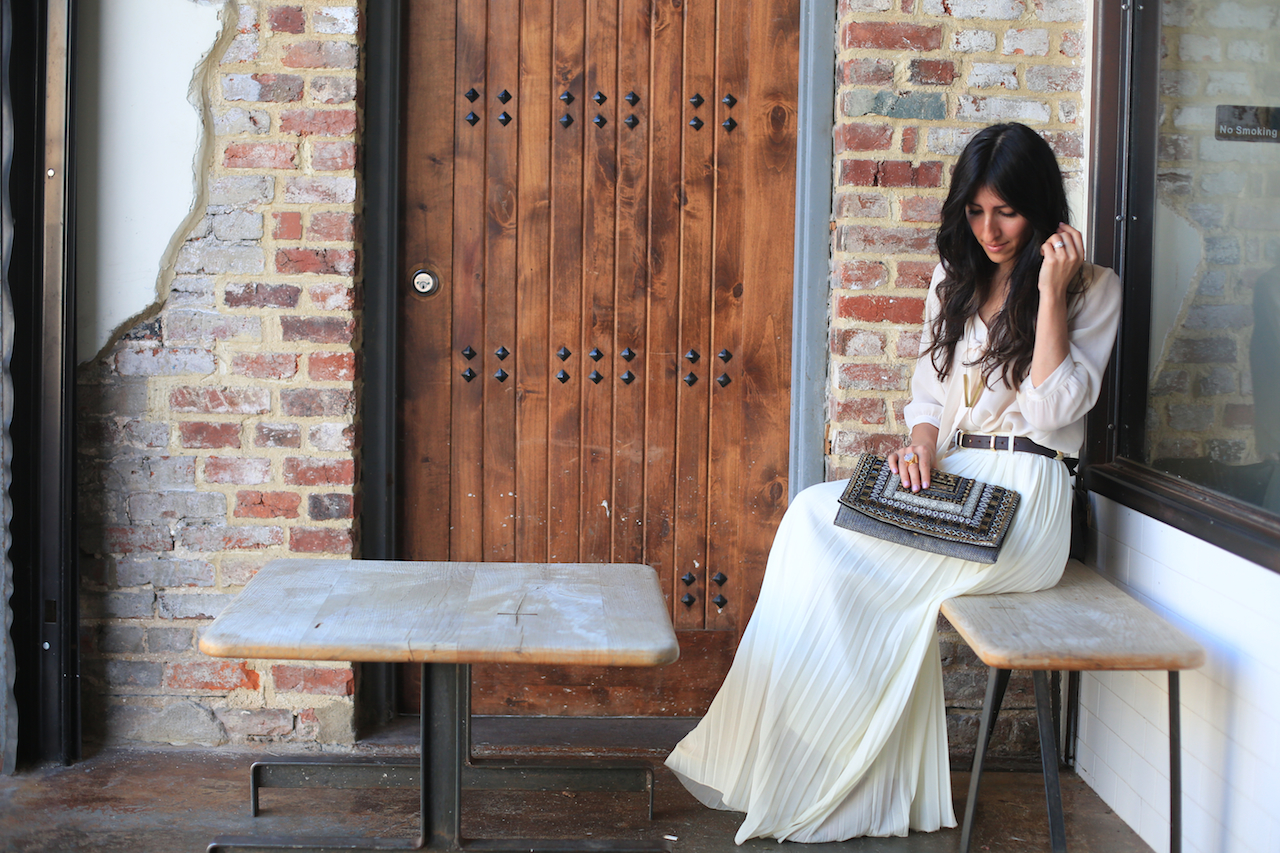 This is another great outfit you can dress up or down by switching up your accessories! Beaded clutch and dainty shoes will take your look from day to night (switch it up with some gladiator sandals and a saddle bag for a more casual look)…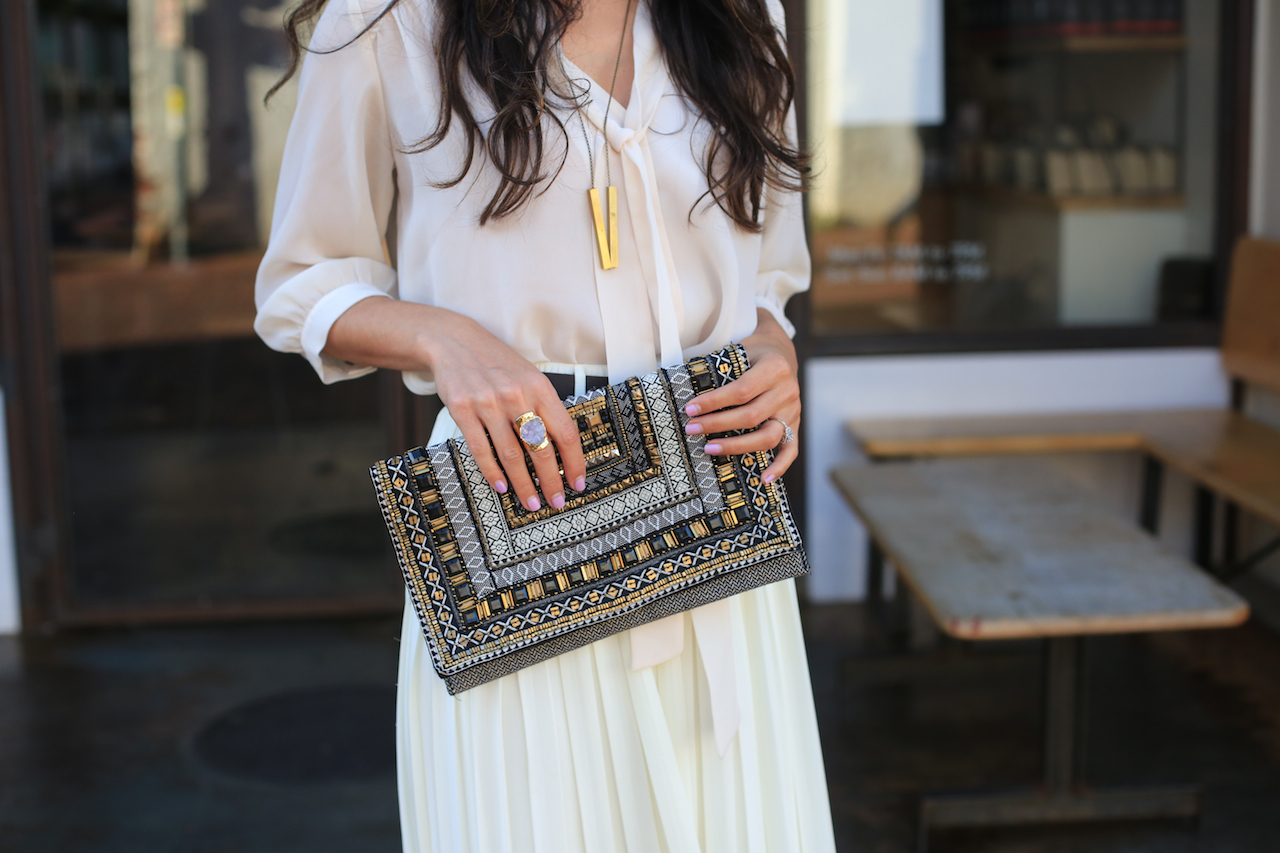 How amazing is this raw amethyst and gold cocktail ring from Boho Luxe Jewelry?! It's my new favorite piece of jewelry for the season – I recommend checking out their site for more like this custom beauty!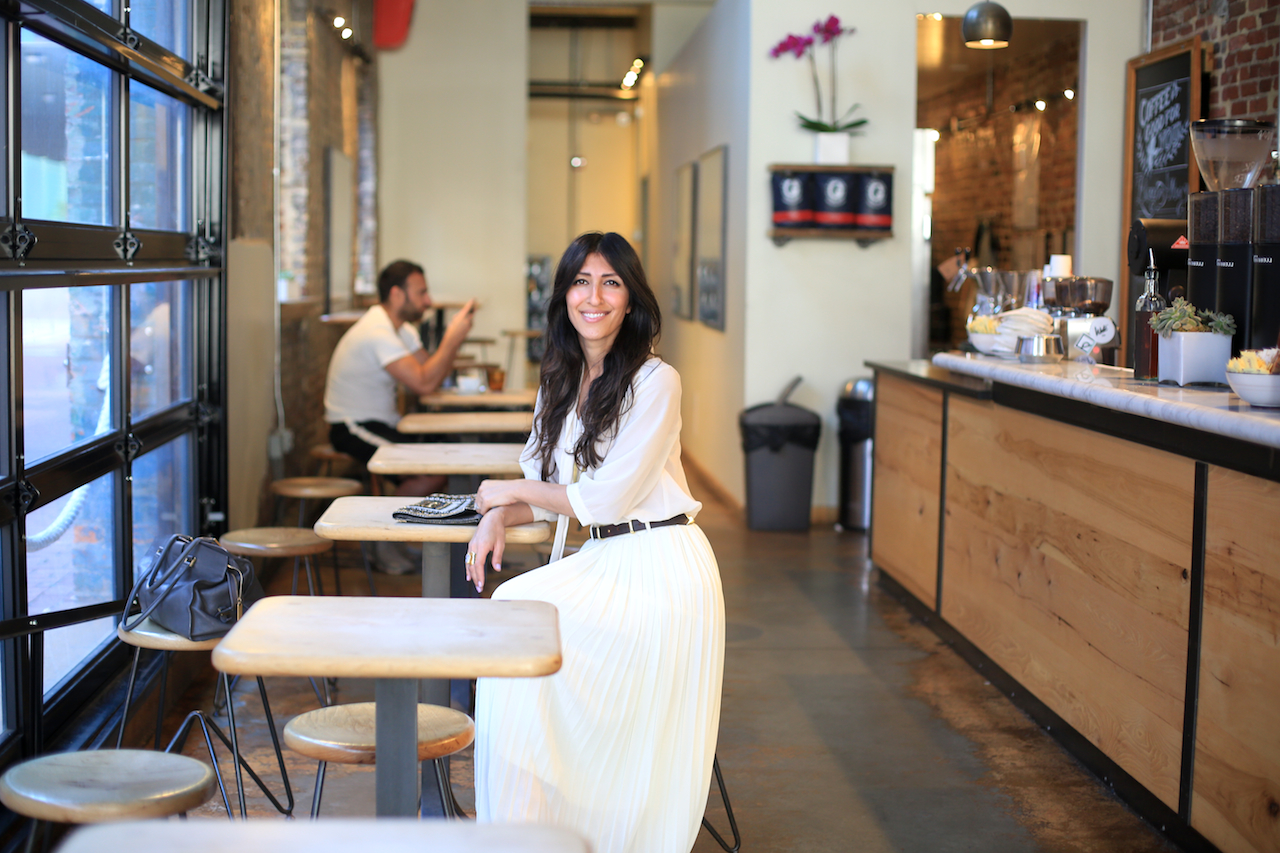 End of the fasting day, patiently awaiting my sunset coffee to stave off my migraines at one of my fave coffee spots in DC – La Colombe in the uber hip Blagden Alley. Still looking fresh thanks to the glow off my all-white ensemble!
---
SHOP THE LOOK
---
---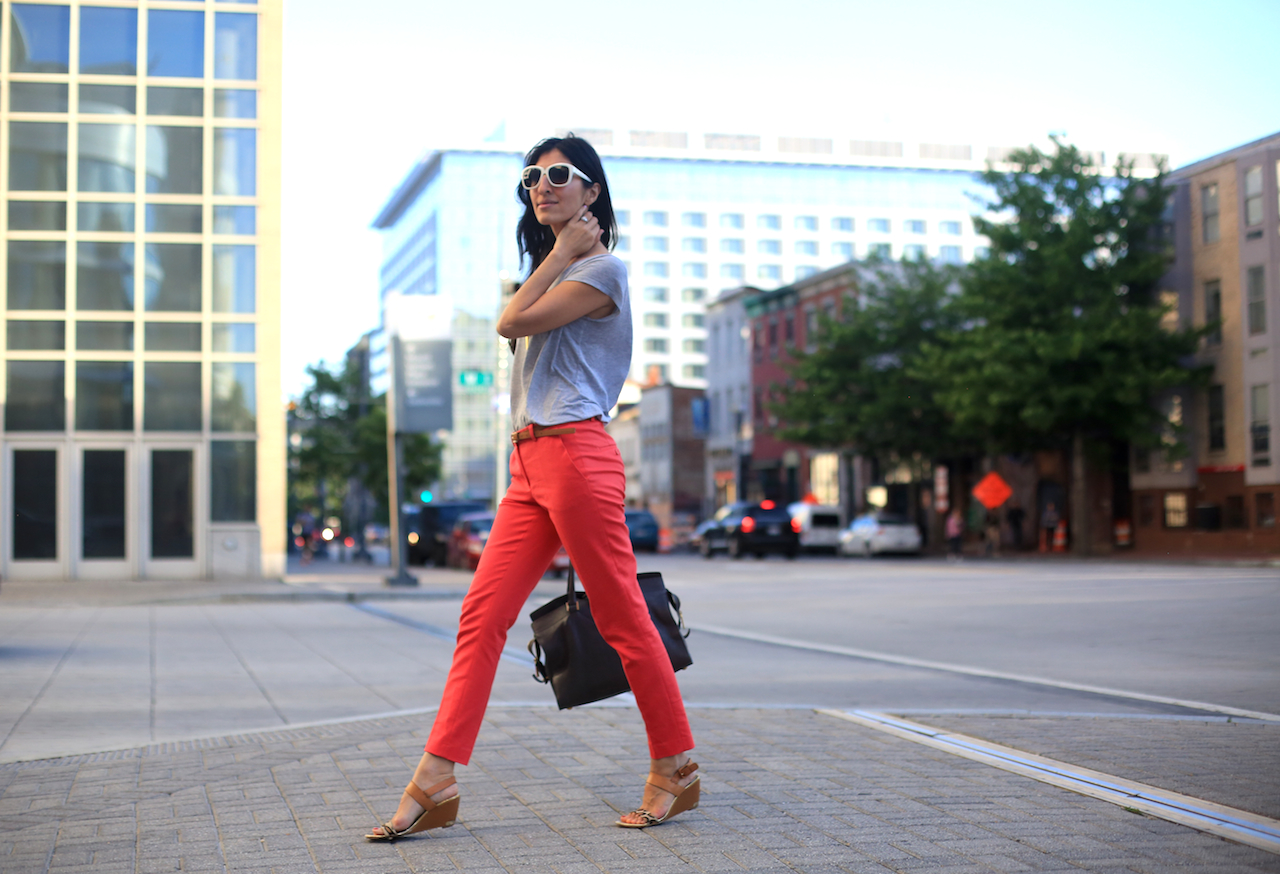 Brightly colored cropped cotton pants are a total summer savior! They are cool and comfy, and easily transition from the office to after-hours! This exact pair livros evangelicos para jovens sobre namoro here at Zara for < $40!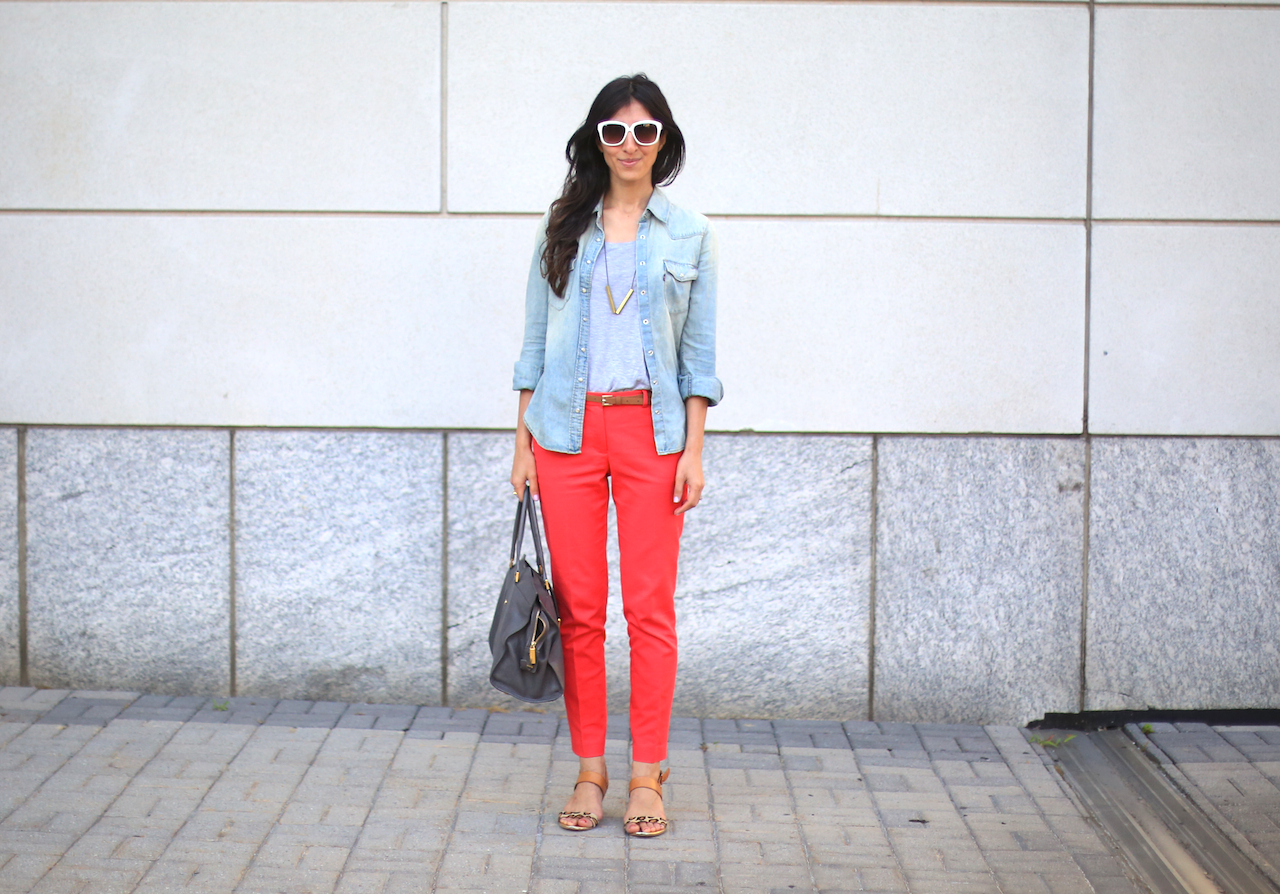 A modern take on red, white & blue: adding a light layer like a classic chambray shirt will add another layer of modesty for those who prefer sleeves 🙂
After work, still feeling super comfy and light as air in these airy cotton crops!
This is my "Ramadan Style Edit" – modest, stylish outfits that will flatter any figure, look elegant and chic, but breezy and easy to wear during these warmer spring/summer days! During Ramadan, Muslims all around the world fast for 29 or 30 days (depends on the lunar cycle, much like my moods every month! :D)… What does that really mean though? It means that you abstain from consuming any type of food or drink (yes! that includes mints and chewing gum, crazy right?!), certain activities, and negative behaviors. But it also means you think about others more so than yourself… This is a month where charity is encouraged and emphasized even more so than other times of year, and a time for self-reflection and pursuit of self-improvement. Fasting from food and drink really slows me down physically and mentally – and in a way, that is a major blessing. Because it slows me down so much, I sometimes have trouble forming cohesive, logical sentences halfway through the day. As a result, this really makes me think twice before I speak or act. Nobody's perfect, and nobody should ever be expected to attain perfection (although Penelope Cruz is pretty darn near close! :D), but I love the fact that this month really makes me try to become a better person… And, I admit – I can get a bit antsy and OCD about having things a certain way from time to time, but when I fast, it really helps me keep myself in check.
I also think more deeply about how I present myself on the outside during this month… As much as I love fashion, I have a lot of obsessive tendencies with shopping and making sure I have the perfect lace top to go with that skirt, or changing into a zillion different outfits a day when I get my new deliveries from my beloved Revolve, Neiman Marcus or Shopbop! Now that I'm fasting, I have a small glimpse into what life may be like for those who suffer real hunger and poverty in the world… This makes me reconsider clicking "Check Out" when I'm online shopping, staring at my clothes and whining that "I have nothing to wear", and I spend less time worrying about whether every part of my outfit looks Insta-worthy and instead worrying about how I can help spread a little positivity around the world.
I do realize that fashion blogging may seem superficial a lot of the time – there are however a lot of good things that come out of it. One of those is helping or inspiring others to dress in a way that makes them feel good about themselves. When I help women find certain pieces or put together outfits that make them feel confident and beautiful… well, that just makes my day! More on that topic later, but… in the meantime, I wanted to share some modest looks that can be worn day or night, to a casual dinner or coffee date, or to a celebratory event or "iftar" dinner (the meal eaten at sunset to break the fast), depending on how they're styled. Check out my tips below for more helpful hints on how to dress in style during these warmer months if you're into a modest but chic look!
ivermectin (Ivermectin) where to buy Modest Style Tips:
Bright colors and bold prints are so much fun to play with in summer – don't be afraid to colorblock or mix prints!
Lightweight cropped (ankle-length) cotton pants are like a dream come true for those who want to stay covered up but not so much into the dresses and skirts… buy Neurontin online without dr approval Zara always has a great selection for ~ $30-$50 that can work for the office or out on the town! I like to pair mine with a slightly slouchy, tucked in white or grey tee – for extra cover, chambray shirts unbuttoned add a splash of cool.
Semi-sheer (but not sheer if you wear a nude bra) tops in chiffon, cotton and polyester are like a lifesaver! My absolute faves are these little http://5strathallan.com/apartment-features/ Pleione cap-sleeve blouses that come in all sorts of gorgeous colors from Nordstrom Rack!
Maxi skirts are a girl's best friend, and never go out of style! Pair these with a simple tank, tee or light fitted sweater for a more casual look – or add a blouse or embellished top and accessories to step it up a notch. Shop my fave maxis here:
Caftans or kimono dresses – these are basically designed with a cool factor in mind! The flowy fit will allow freedom to move around easily and welcome those balmy summer breezes right through! Shop my fave caftans here:
Culottes are another great way to keep your summer cool and stay in style with the trends! ASOS has a ton of great options, including some sweet pastel pairs like my new favorite pair of blush pink culottes that will totally keep me easy, breezy this summer! Shop my fave pairs here:

Wide-leg trousers in a flowy, chiffon'y material are like a dream! Also, another cool girl alternative to the more feminine maxi skirts. You can pair them with crop tops, lightweight blazers, leather moto jackets or just a fitted top! Shop my fave pairs here:
You might also like